Health and Wellness
A Max Meal plan is the perfect program for those looking to make a healthy TRANSFORMATION. your program will be custom made just for you! perfect for weight loss, muscle tone, and simply learning how to eat healthy and make it a new lifestyle!
How It Works: A Certified Fitness Nutrition Coach™ ( Sarah Malone) assesses your current 'state of being' by analyzing your gender, age, height, weight, basic metabolic rate (BMR), thermic effect of foods, your body composition, daily schedule, food preferences, and current exercise activity.
With your information, we develop your Nutrition Plan: Created for your body to guide you to your health and fitness goals in a safe, effective, and proven healthy plan.
At Max Muscle, we'll show you a specific, yet simple, way to eat properly. Through your personalized Nutrition evaluation, we help you to understand:
What foods to eat
How much to eat
When to eat
How it relates to your body
How it relates to your lifestyle
Our follow up meetings give you the ability to select food items that fit your lifestyle. This reinforced education helps you to continue this lifestyle on your own with a evaluation – a blueprint – for your continued success.
A Max Meal Plan Program Consists of 12 Weeks
Binder with your name on it that you get to keep
12 week custom max meal plan program
Supplement instructions
Discounts on supplements for being on the program
Weekly check ins with our fitness nutrition coach
Monthly updates on the ma meal plan menu
Monthly updates on recipes
Structure, motivation and accountability
"Ever since I was mistaken for being pregnant by a co-worker, I was determined to change my life. I owe so much to the certified nutrition coach at my local Max Muscle who not only gave me the plan to achieve my goals, but helped me along the way!"
"My belief gmaining up was that not eating was the way to lose weight. I would start a diet with very little to eat only to set myself up for a binge. This was my life cycle until I was put on a Max Muscle Nutrition Meal Plan. The plan has changed my old way of thinking in fact I eat more and have received life changing benefits and results. I now know that I need to fuel my body with the right combination of carbohydrates, protein and fats daily for my body to produce results. Before starting the plan I was having stomach problems where my intestines were twisting and knotting up due to the binging. Since I have been on the plan I no longer have the stomach problems and my doctor said I had added years to my life."
"It has been such an honor representing Max Muscle as the 2011 MaxForm Life Challenge Champion. That experience has brought me a life-changing attitude towards health and fitness. If you are picking up a Max Sports & Fitness magazine for the first time and you are trying to decide if Max Muscle is the tool you want to choose to change your life, I can tell you from first-hand experience this is the way to go."
"I am still in awe that I was of the top 20 in the MaxForm Challenge. It is just crazy! I am so grateful and am so happy with how far I have come."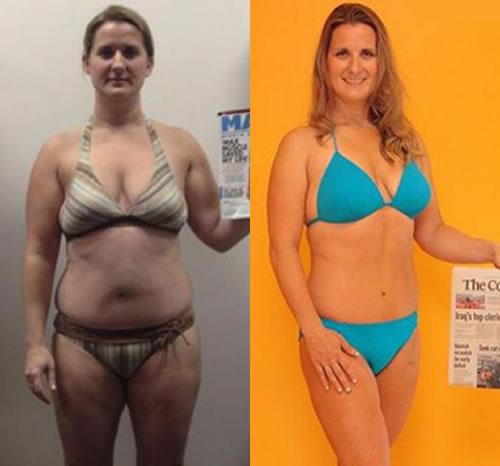 "The results are just as I hoped. My Hormones are under control through diet and exercise resulting in PCOS symptoms subsiding. My cholesterol levels are all in the normal range Ive dropped a fabulous 23 lbs. Gain a ton of muscle. Ive completed a 15K of hills, cycled 105 miles, completed a sprint Triathlon, and most importantly learned how to eat from my MaxMuscle nutritionist Stacey. I could not have completed those events as easily without proper nutrition. I need to thank my support team at Bold Training they helped train me for success. A big shout out to my fellow Team mates Missy and Jen for being by my side through this incredible journey. My Wonderful Husband for keeping me grounded and supporting me through this."
"Before my nutrition plan from Max Muscle, I had tried everything out there to lose weight. Trying to wade through all of the information available about calories, carbs, gluten, dairy, healthy fats, bad fats, protein, sodium, fasting, etc., is overwhelming. I would ride the rollercoaster of extreme low calorie or low carbohydrate dieting followed by extreme binging and all of the sudden the 10 pounds I lost while "dieting" was immediately followed with 15 pounds gained back. There's nothing more frustrating than feeling stuck, always being on a diet, and, simultaneously, never reaching your goals.
When I walked into Max Muscle and saw their brochure for customized nutrition plans, I instantly knew this experience was going to be different. I was greeted with warmth and enthusiasm by Steve Lucchino, my Max Muscle Certified Nutrition Specialist, and he developed a nutrition plan specifically for me based on my age, gender, height, weight, basal metabolic rate, body composition, activity level, daily schedule, food preferences and goals. He listened to my battles with food and began teaching me the basics of nutrition from ground up. With the Max Muscle Nutrition Plan, you'll learn how different foods react in your body and understand the type of nutrients your body needs, in what quantities and at what times in order for your body and metabolism to function most efficiently. Having a scientifically based explanation for everything in the meal plan gave me confidence in the program and made it easier to stay focused and committed. I knew it wasn't just another gimmick or fad because the physiology of digestion, the process of the food being utilized by my body, had been explained to me in detail and in a way I could understand. It is truly an educational approach to a maintainable, lifestyle change. "
"I want to congratulate every one else who gave it their all and hung in there determined to improve their lifestyle and health condition . No matter how big or small the change was, it was a step in the right direction. For that I commend you all, so let's stay on track and keep going down this path! Because we all know this road will take us to a better.happier and healthier place then the road we were previously traveling down ! Always rember and don't ever forget PumpPumpPump!"